Dr. Promothes Saha is an Assistant Professor in the Department of Civil and Mechanical Engineering at the Purdue University Fort Wayne (PFW). He received his B.Sc. in Civil Engineering from Bangladesh University of Engineering and Technology (BUET), Dhaka, Bangladesh, and the M.Sc. and Ph.D. in Civil Engineering (Transportation) from the University of Wyoming (UW), Laramie, Wyoming.

Dr. Saha has always been passionate about teaching and research. At PFW, he teaches engineering fundamentals and transportation engineering. He has over 5 years of practical and research experiences in the field of transportation engineering with a focus on traffic safety, and pavement management systems. He has conducted various research projects and provided technical assistance to several clients including the Wyoming Department of Transportation, Colorado Department of Transportation, county governments, and county highway departments.

Dr. Saha has co-authored several high profile research articles in different peer-reviewed journals, including Computer‐Aided Civil and Infrastructure Engineering, Accident Analysis and Prevention, Journal of Transportation Research Record, ASCE Journal of Transportation Engineering, International Journal of Injury Control and Safety Promotion, and International Journal of Pavement Engineering.

Dr. Saha has received several awards including the Donald R Lamb Graduate Fellowship in 2013, ITE CO/WY Graduate Level Scholarship in 2012, and 2010 Eisenhower Graduate Fellowship. As part of his commitment to students and campus life, he is currently serving as the faculty advisor for the PFW American Society of Civil Engineers (ASCE) Student Chapter, and several committees including Civil Engineering Curriculum, and First Year Engineering Committees.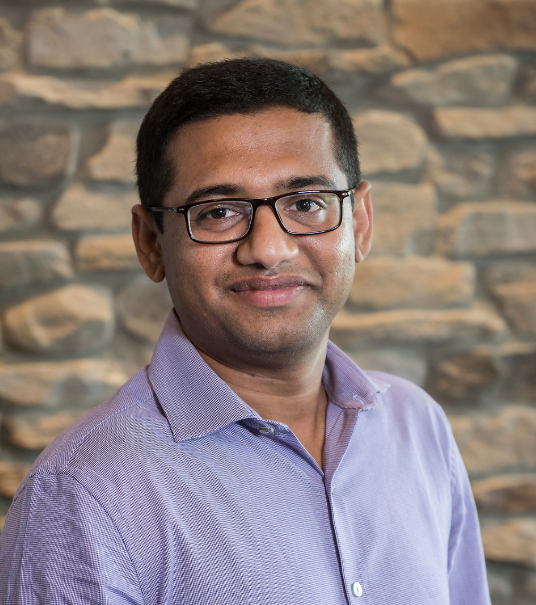 Promothes Saha, Ph.D., P.E.
Assistant Professor of Civil Engineering
Department of Civil & Mechanical Engineering
Purdue University Fort Wayne
2101 E Coliseum Blvd.
Fort Wayne, IN 46805-1499
Phone: (260) 481- 0326
Email: sahap"AT"pfw.edu