Saturday/Sunday March 10-11, 2007.
(The actual Pi Day is 3-14.)

Science Central Volunteers and Professor Adam Coffman from IPFW set up the "Pi Day" activity table at Science Central.

The main project: build the "Pi Chain," color coded by digits of Pi!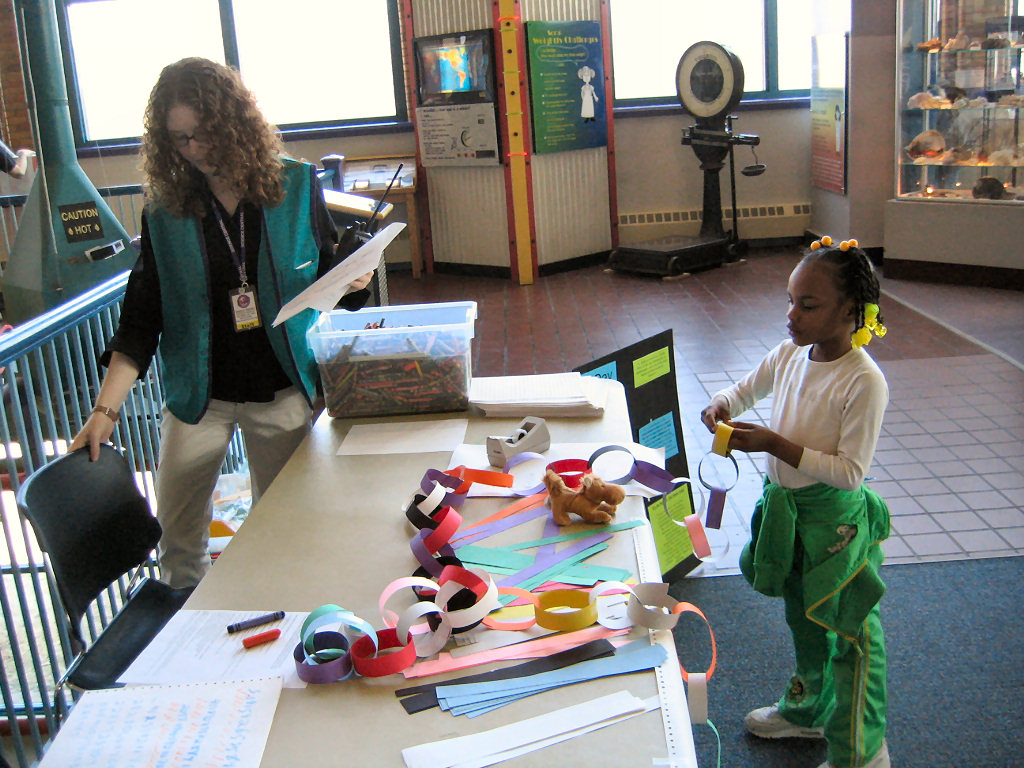 Here's the color code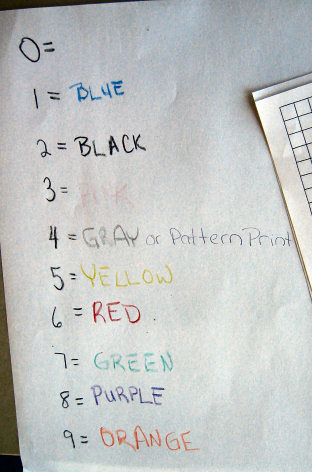 Pi Poster
(more precisely, a "transcendental" number is not a root of any non-zero polynomial with integer coefficients)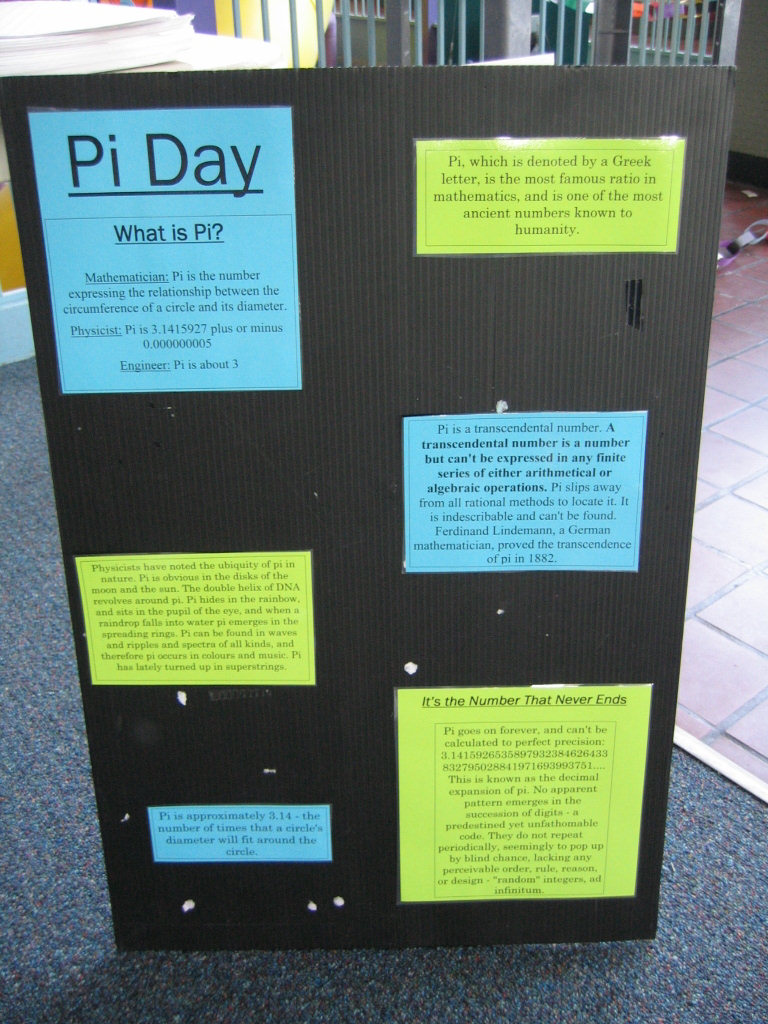 Kids having fun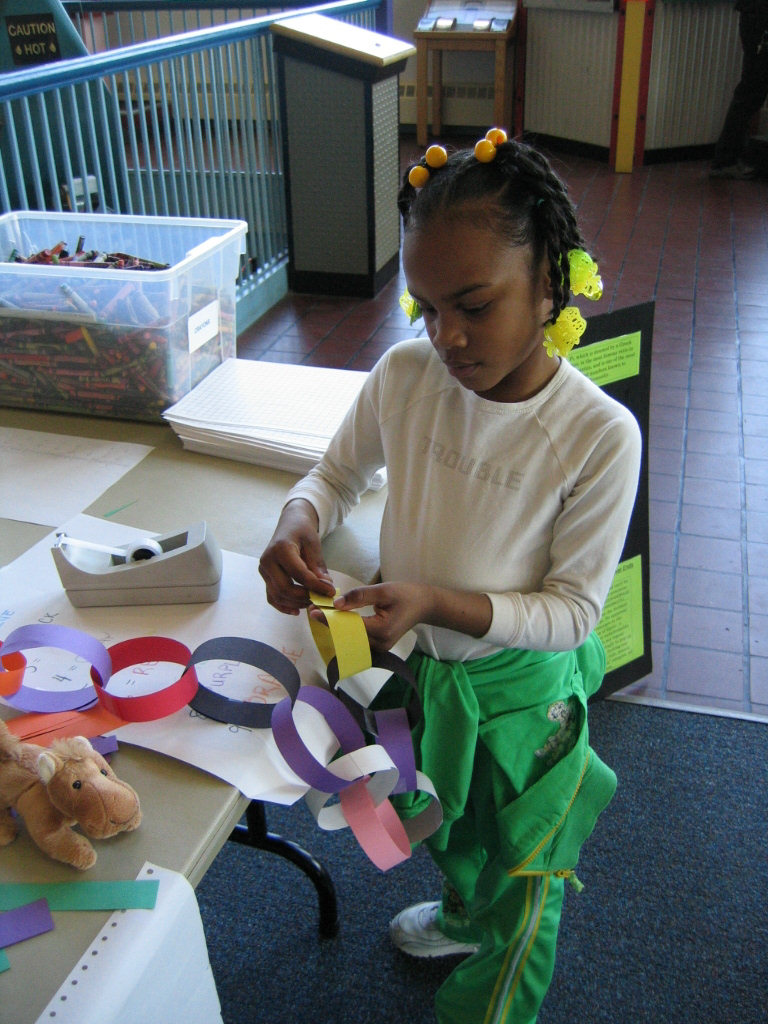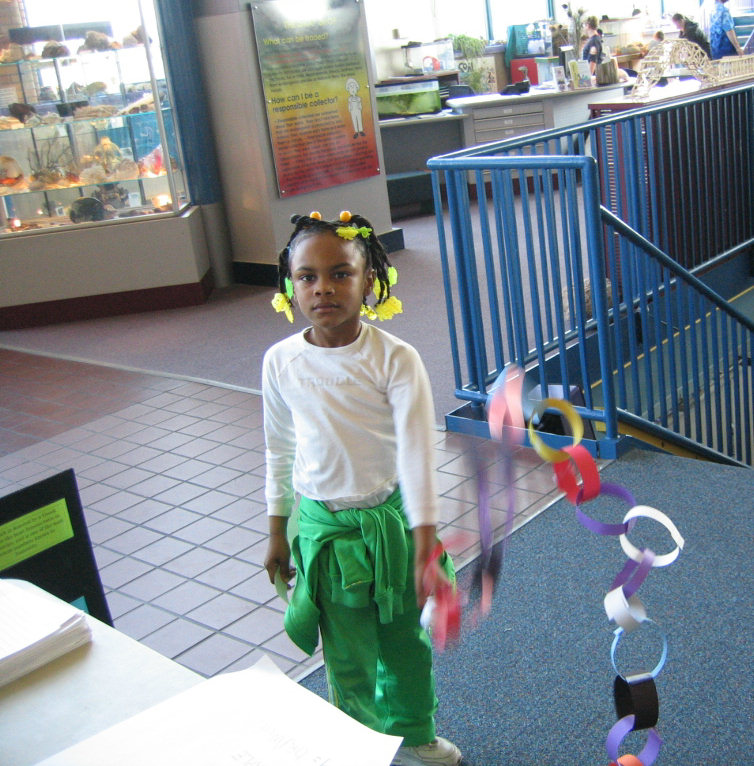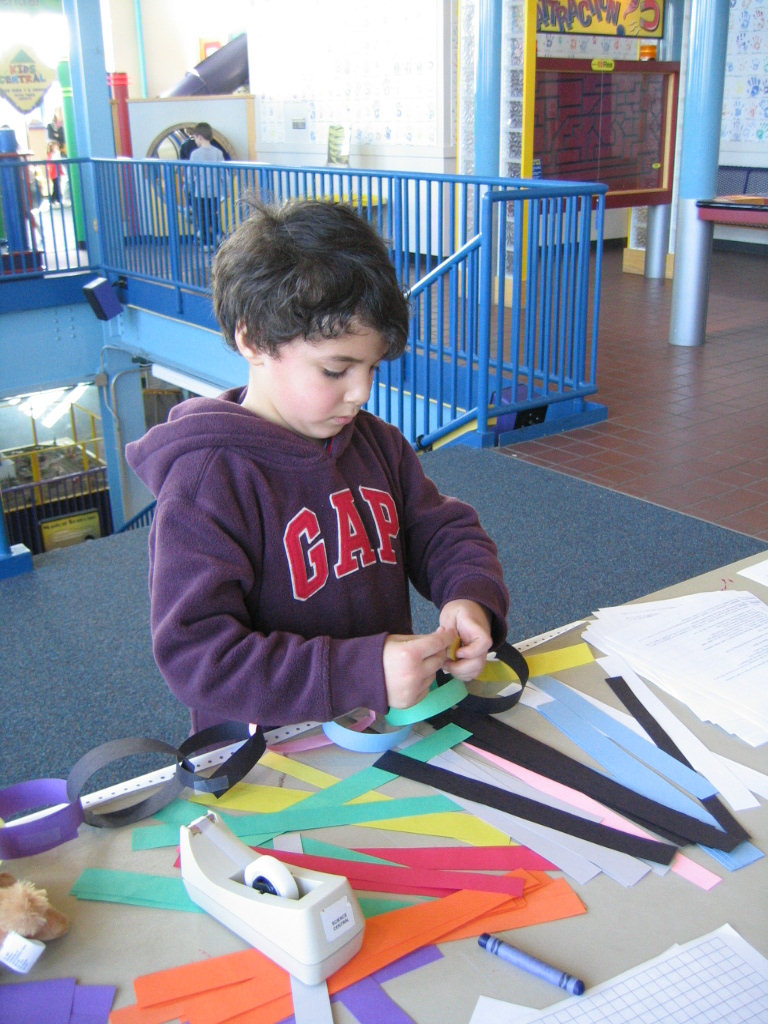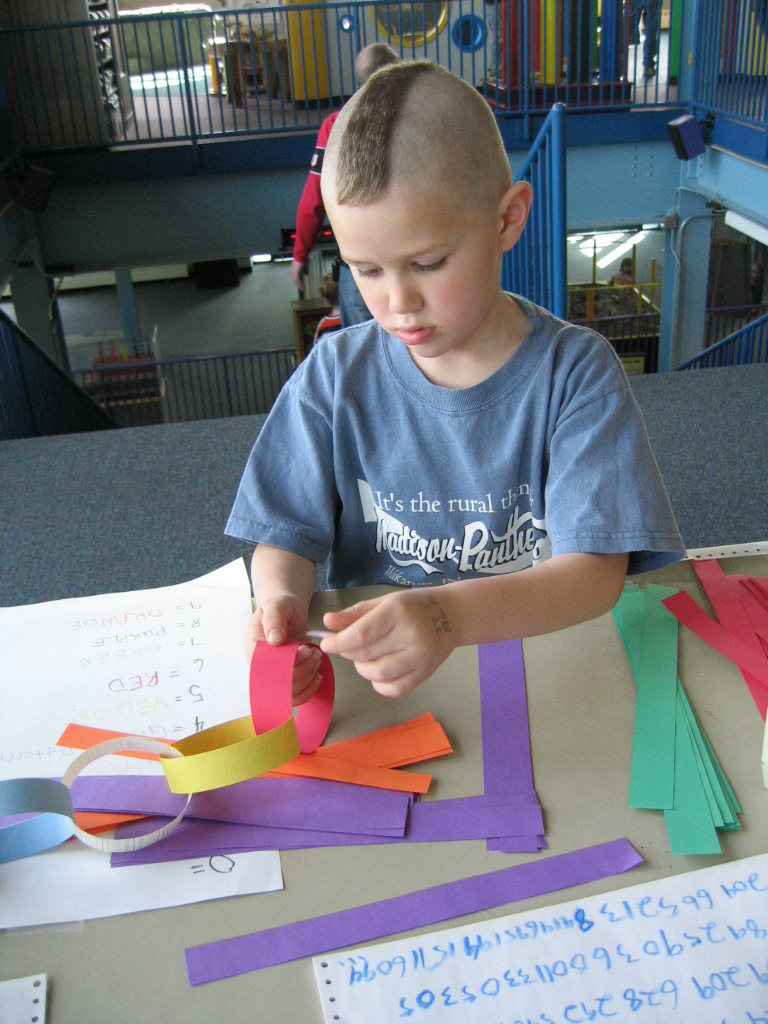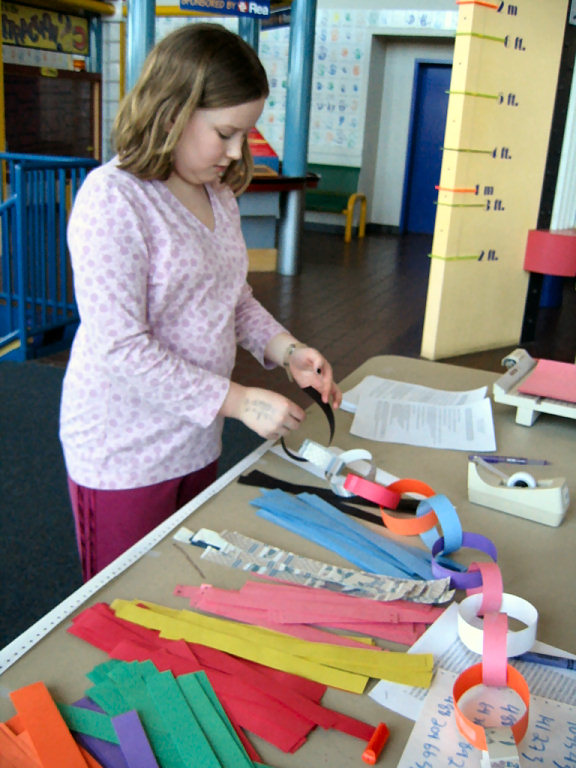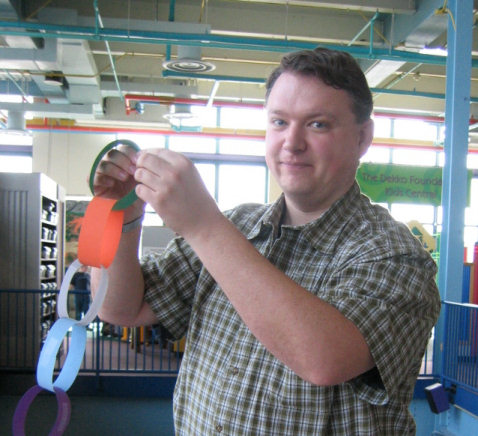 "5" golden rings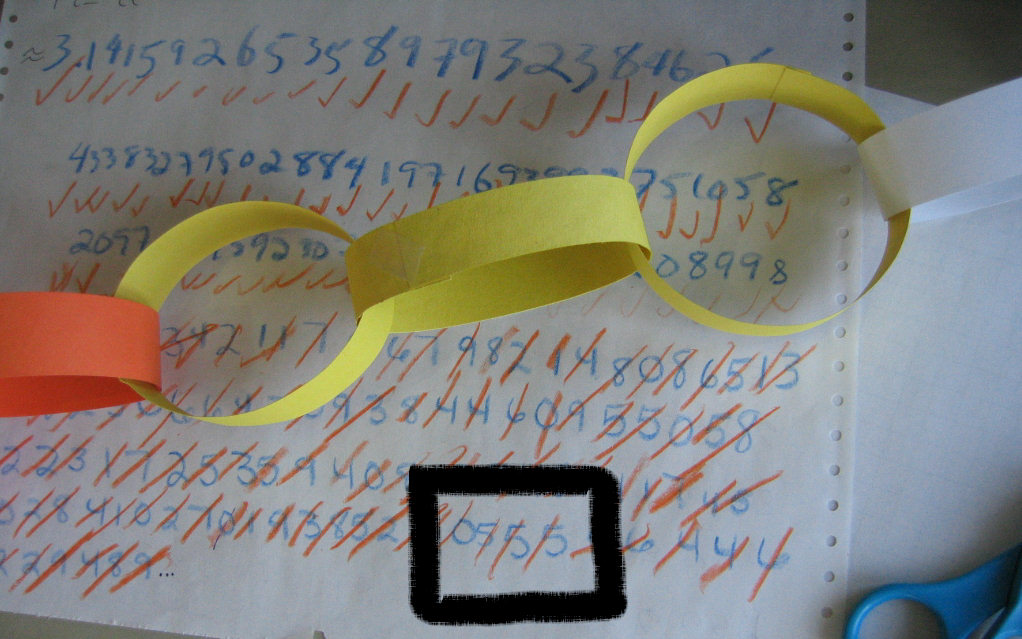 A topological error?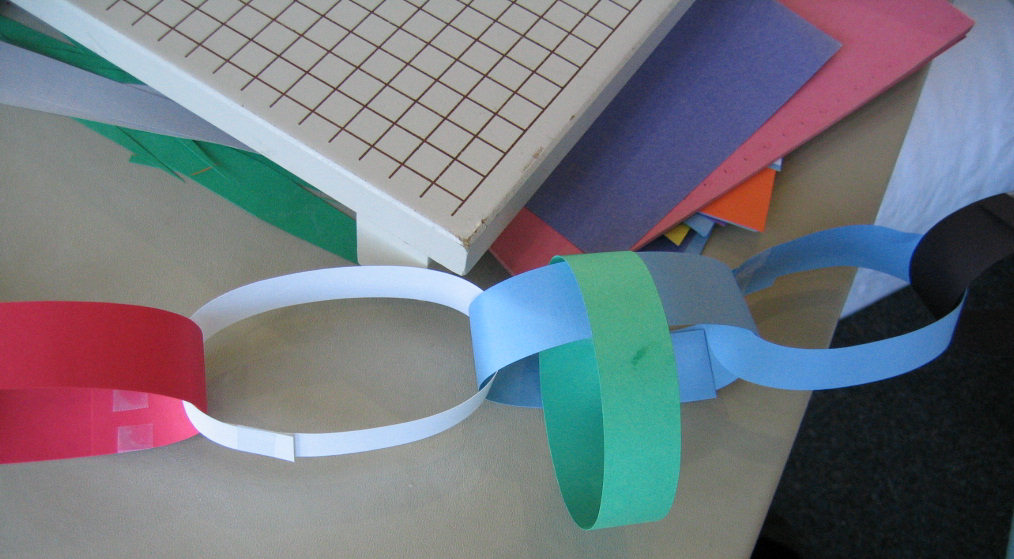 The length of the chain by Saturday afternoon
(starting with pink = 3 on the far right)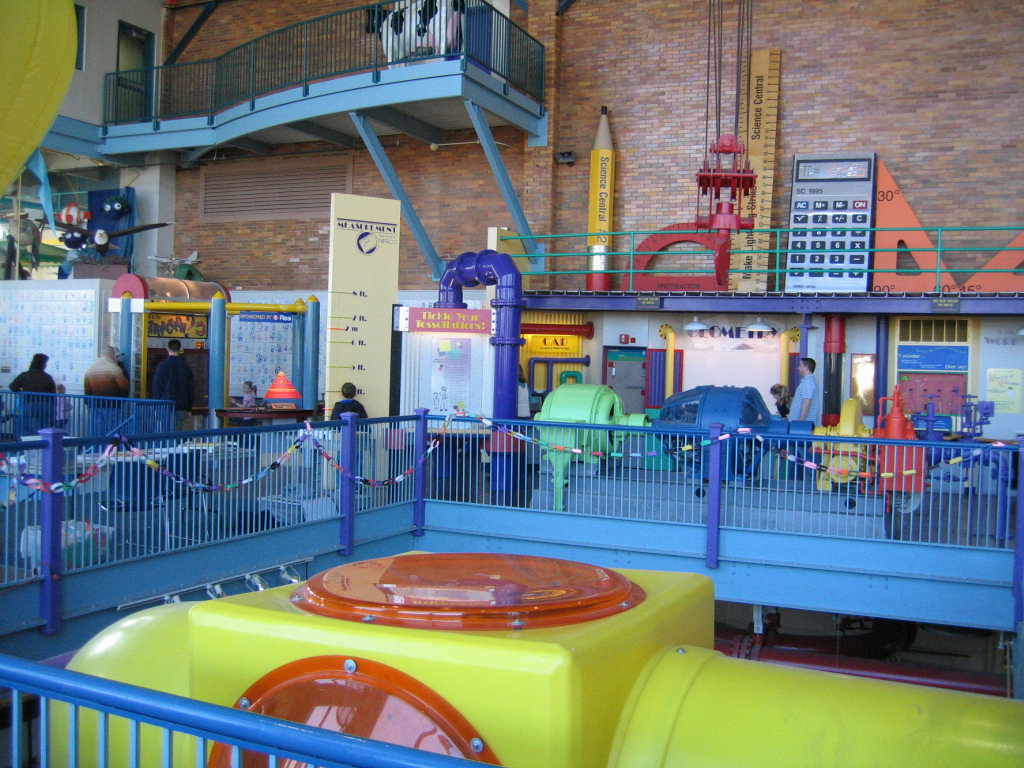 Gets longer by Sunday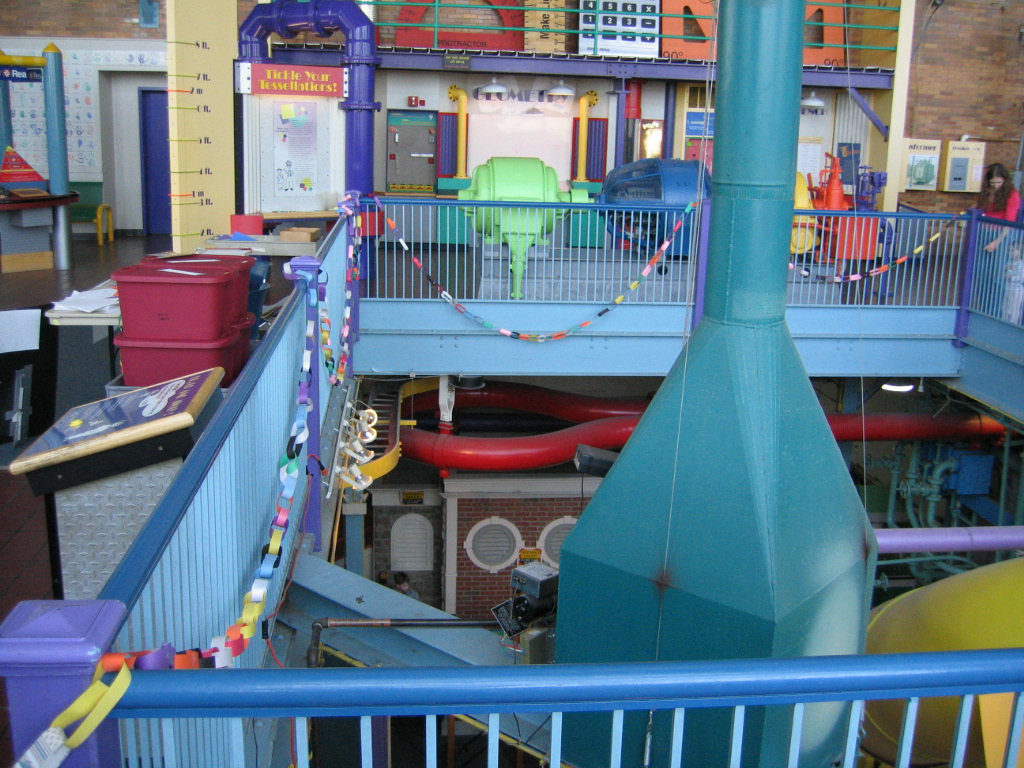 There's Pie in the break room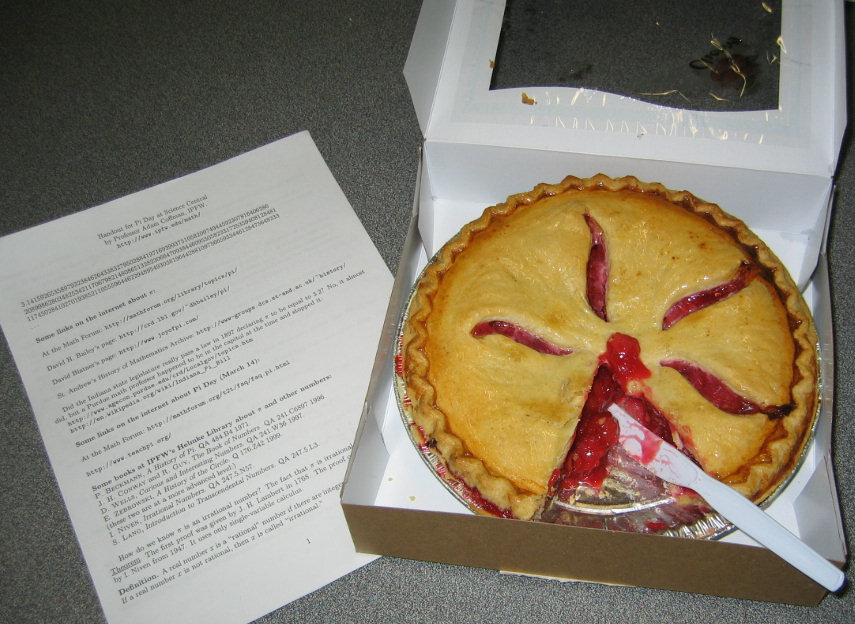 To the Department of Mathematical Sciences