Service Learning Criteria and Forms:



Service Learning Definition- IPFW is adopting a SL designation to put into course descriptions in the Bulletin and to identify courses in the Schedule of Classes each term to make students aware that there will be a requirement for volunteerism outside the classroom

Course Criteria for SL designation- these criteria need to be addressed to gain the SL designation for Service Learning based courses

Proposal Form for Service Learning Courses- Each instructor will need to complete and submit this form for SL approval

Contract for SL approval for Students and Community Partners- needs to be completed and signed by those parties involved

Liability Coverage (Form RM17)- this form must be filled out by Faculty listing the students involved in Service Learning activities (Purdue Policy)

Waiver, Release and Hold Harmless Agreement- To be filled out by the student or responsible party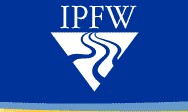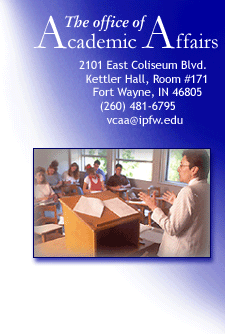 Mission

To support and increase the use of service learning at IPFW. This will include:
• communicating to faculty, students, staff, and community agencies what service learning is and how it can be used
• informing these groups of how service learning is being used in various courses at this time
• increasing possibilities of communication between those who are interested in service learning
• disseminating information on funding possibilities that support service learning
• informing campus community on service learning through workshops and other types of meetings and discussions
• helping to create and foster connections with community partners


Service Learning Advisory Council--
Members

Useful Web Sites--
Indiana Campus Compact-
National Service-Learning Clearinghouse-
SENCER Institute- Science Education for New Civic Engagements and Responsibilities
AAC&U- American Association of Colleges and Universities

Service Learning Courses at IPFW--


Model Course

- C780, Creativity and Community, MaryAnn Cain, Department of English and Linguistics

Sample Syllabi--


Finding a Partner--
Teaching a class that needs a community partner? Are a community organization that needs a class for a service learning project? Please check our discussion board.