Pierre poses for pictures, with the digital camera!
Pierre eating a sparrow (...nothing left but feathers!)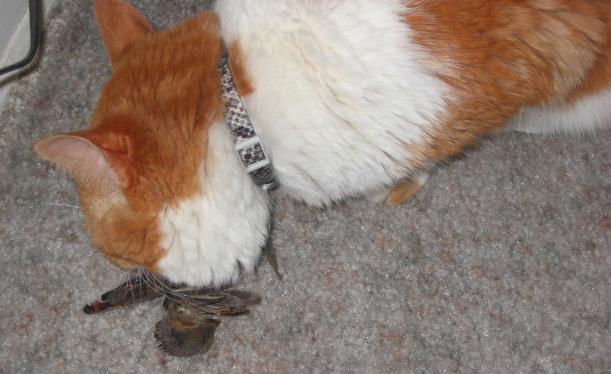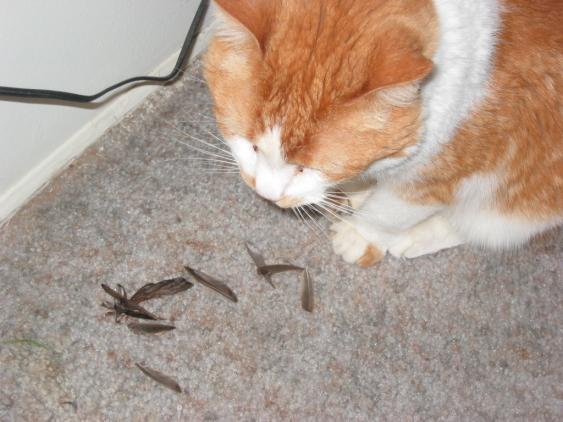 Pierre playing in the bag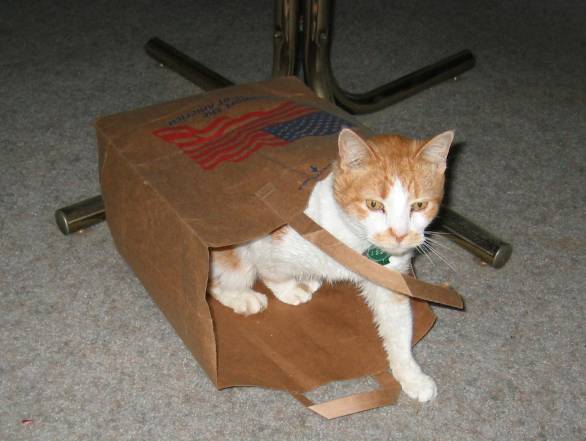 Pierre in "standard position," on Adam's lap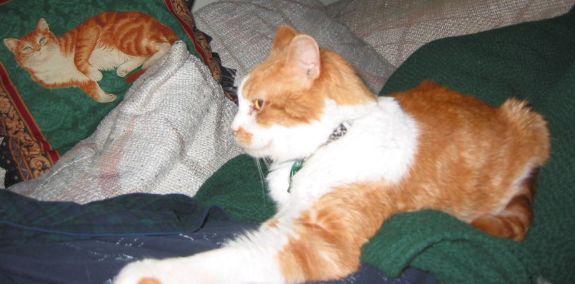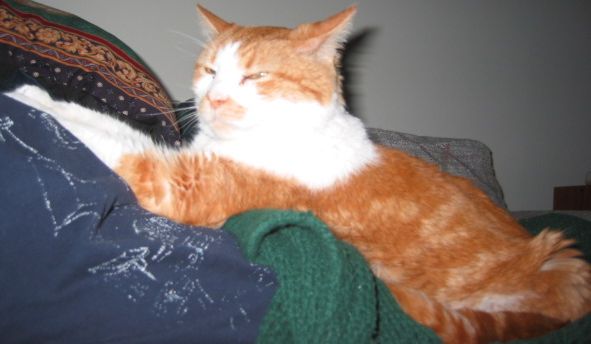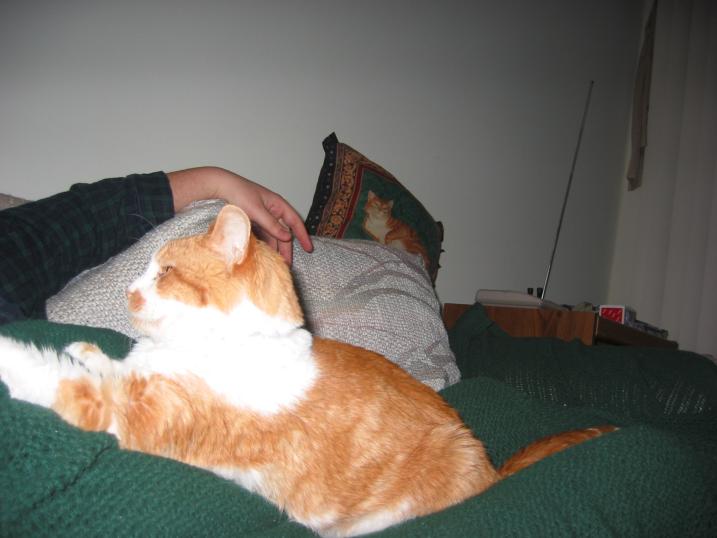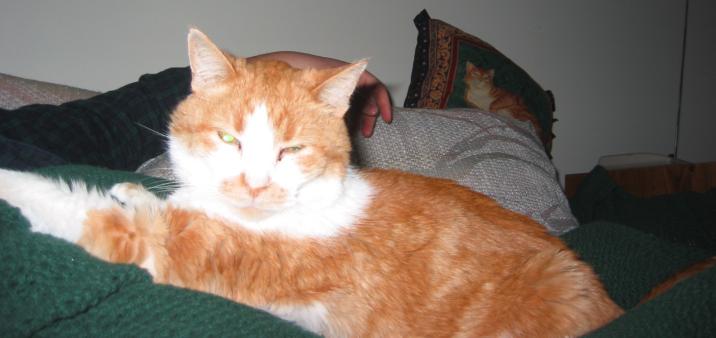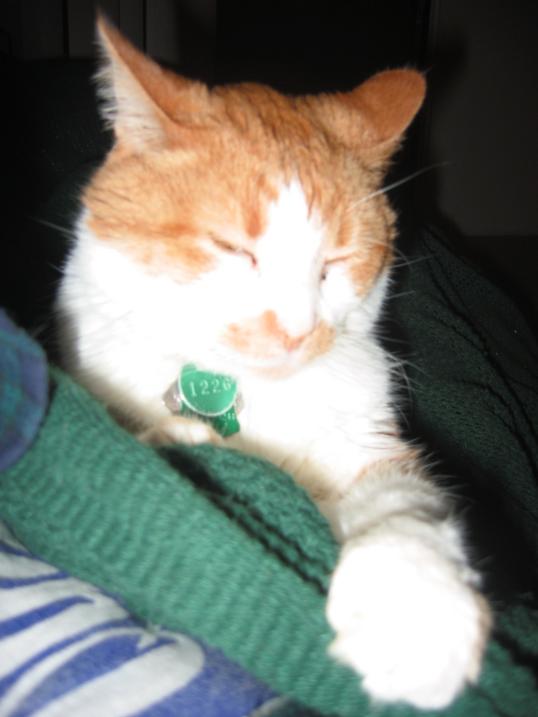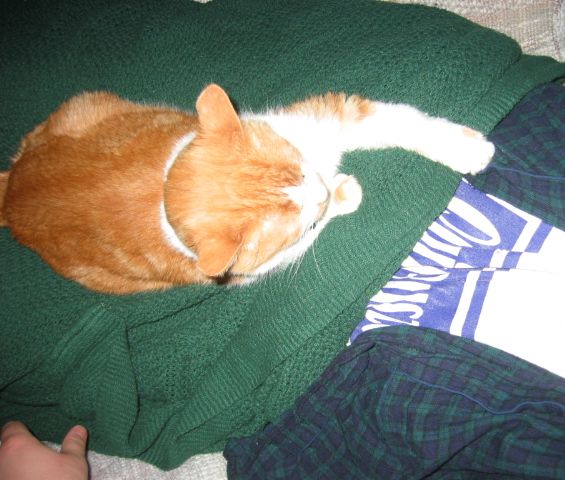 Pierre and the snow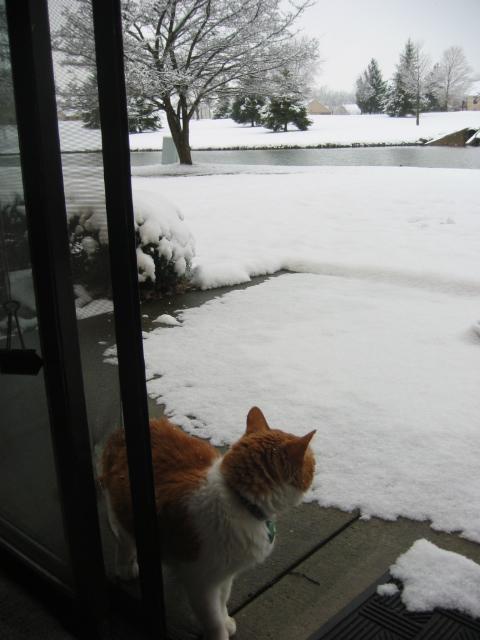 Pierre's first digital photo!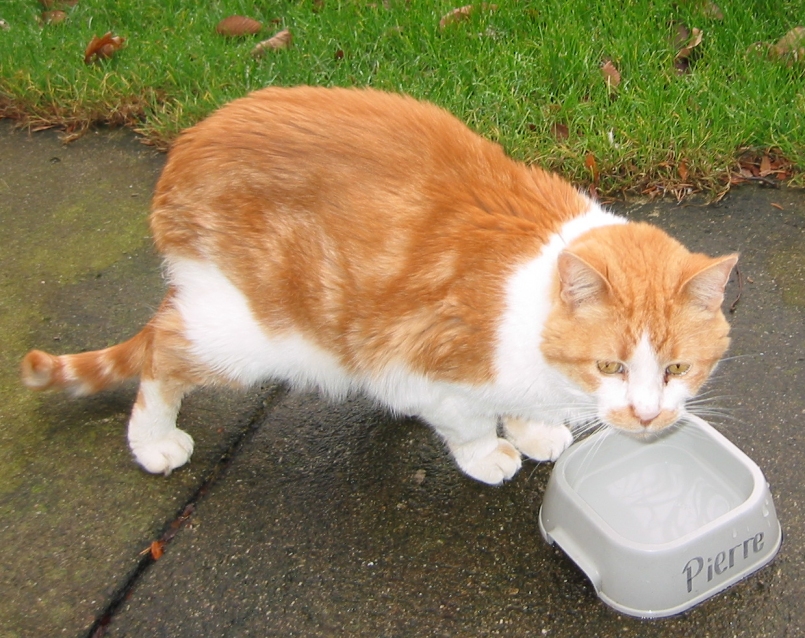 ---
Short Movies
Click on the square to see a video clip from the digital camera. If your browser doesn't display it correctly, try saving the file and running it separately, for example with the latest version of QuickTime.

. Pierre, in "Jump up!" (9 sec)

. Pierre, in "Oooh, Scratch Behind My Ears!" (15 sec)

. Pierre, in "Tastes like Chicken!" (11 sec)
---
Back to Pierre's page