Digital Photos - Spring 2005 in Waterloo, Ontario
Hosted by the Perimeter Institute for Theoretical Physics
April 30 - May 1, 2005
The grounds of the Perimeter Institute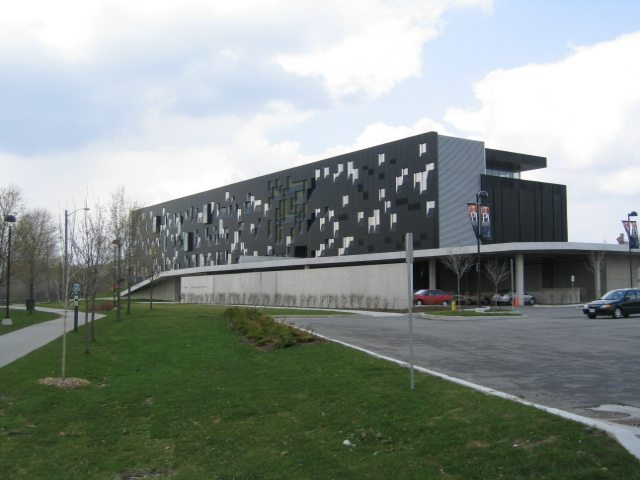 The old grist mill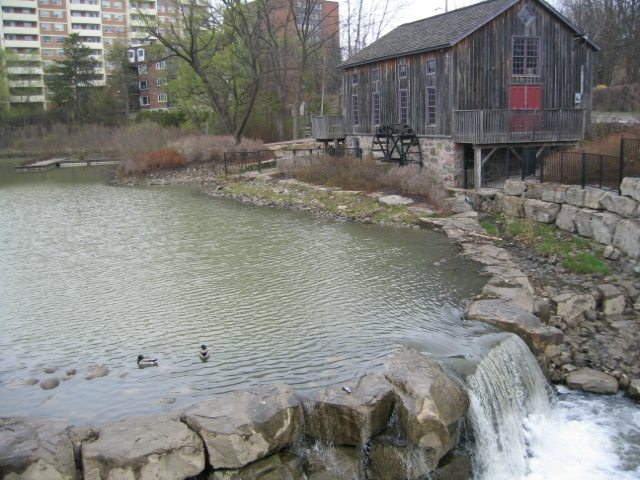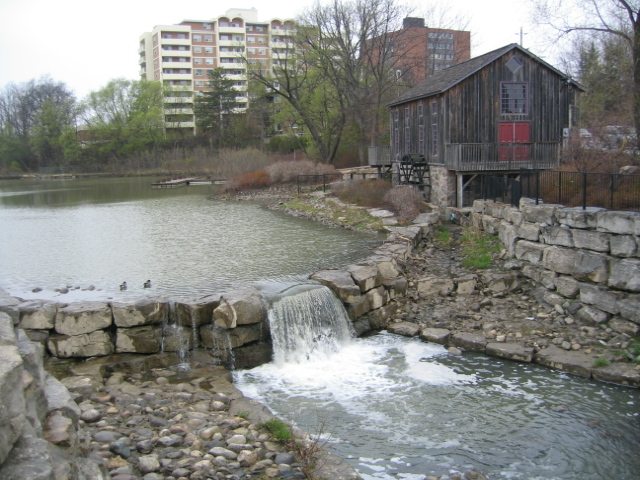 Canada Goose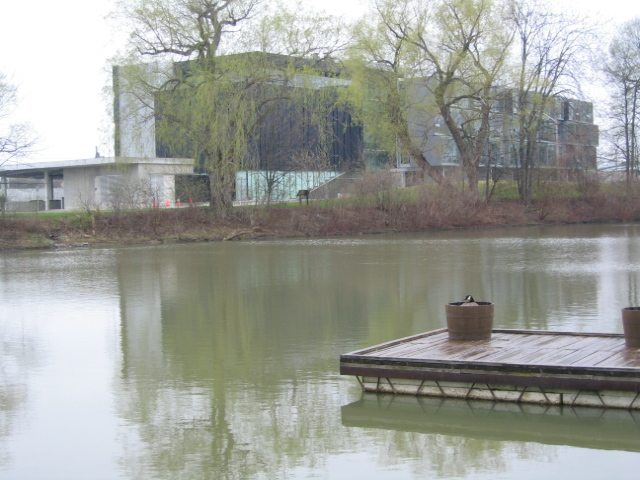 Swans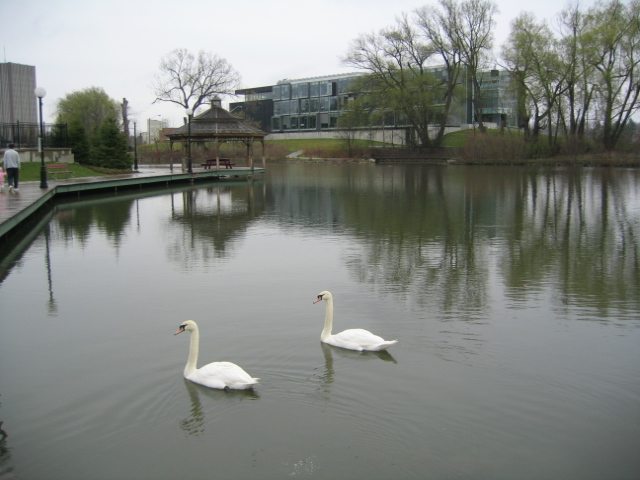 Red-winged Blackbirds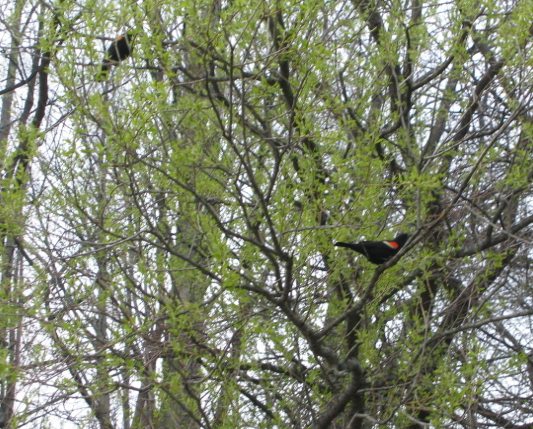 Squirrel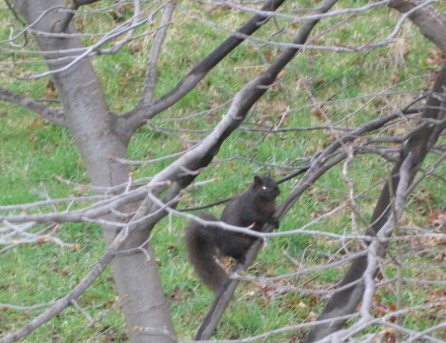 Muskrat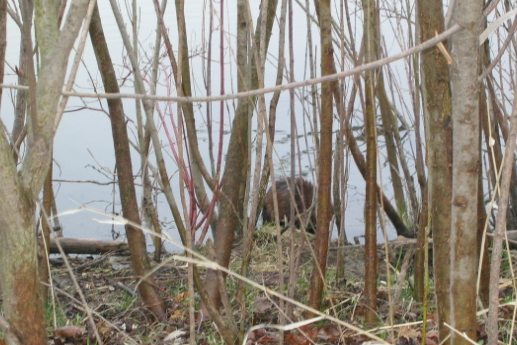 Inukshuk sculpture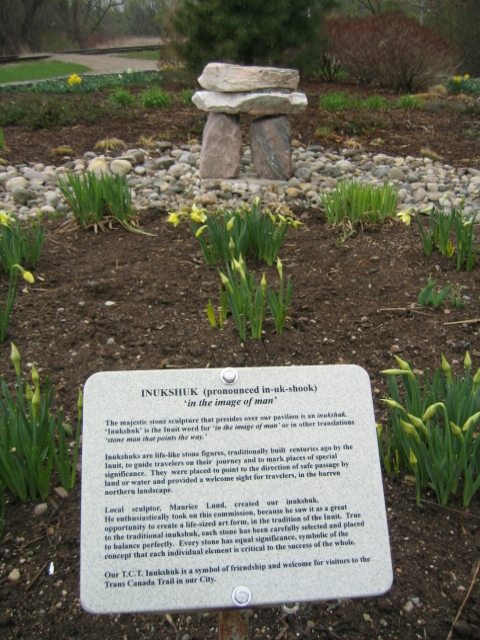 The Black Hole Bistro
in the institute. Blackboards on walls, part of the color scheme.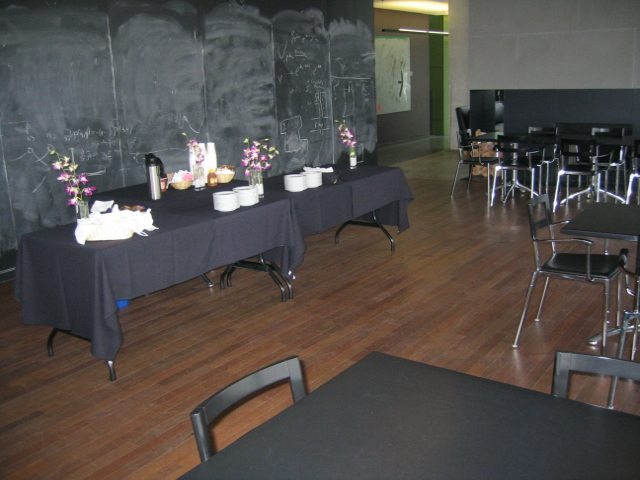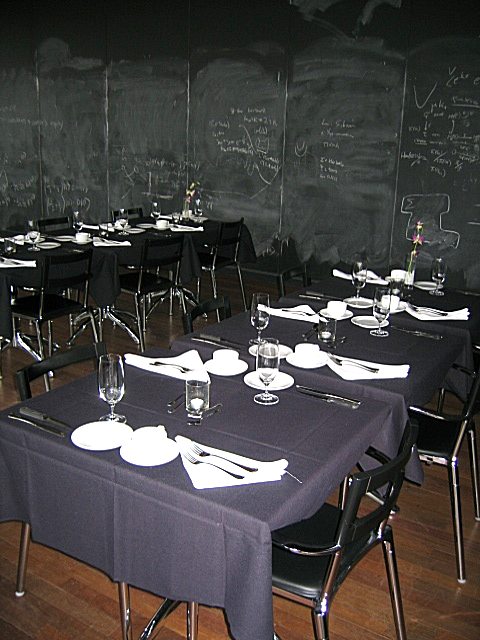 Dessert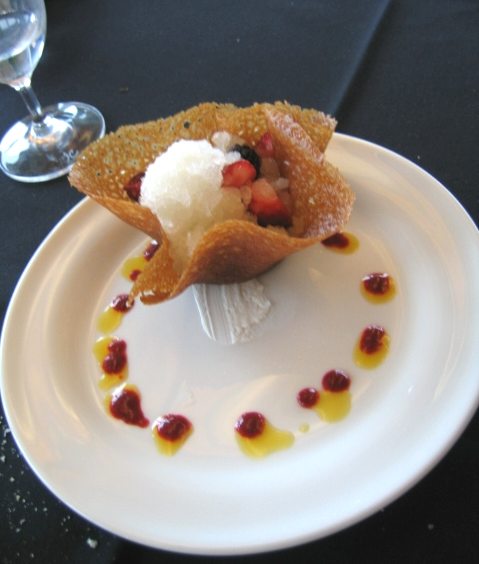 Group photo
Adam on right side of picture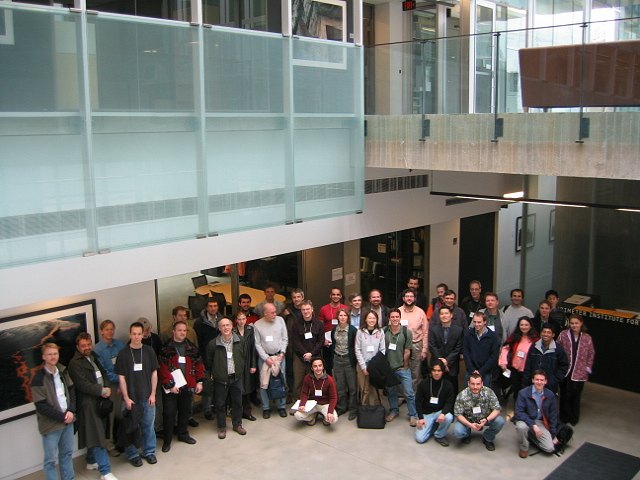 Public Concert, hosted by CBC radio announcer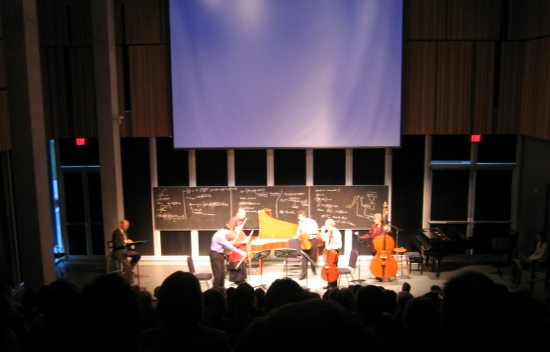 The Atrium
The sign was for concert ticket-holders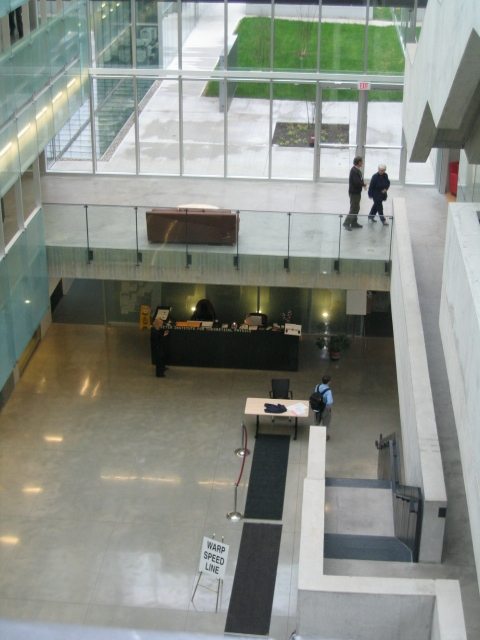 Guided tour of the institute
lots of blackboards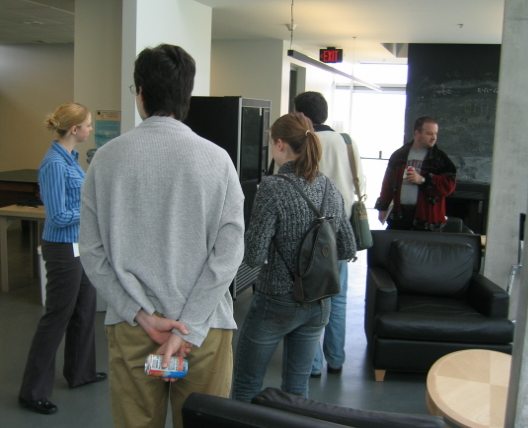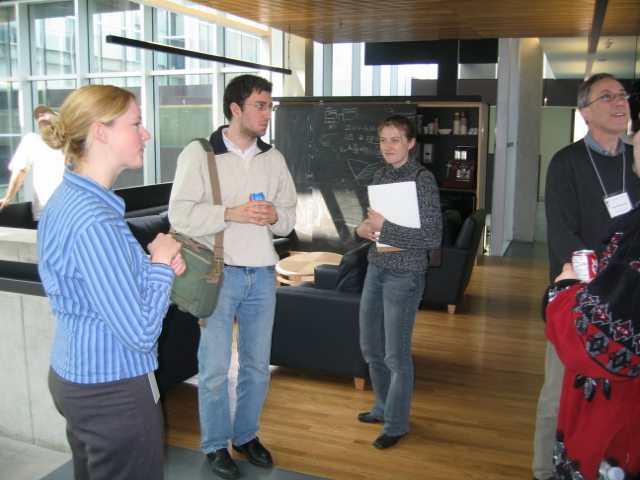 The auditorium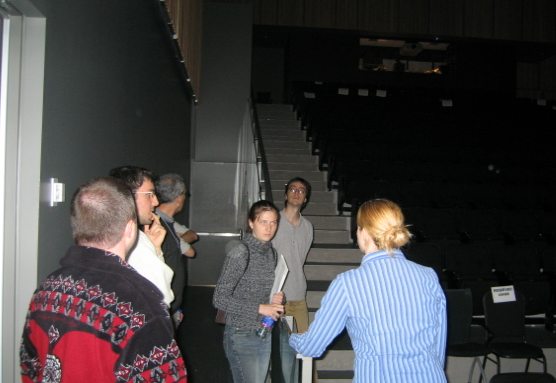 Parade in Waterloo
Several marching bands, some seem to be reunions of scouting groups
May 1, but I don't know the occasion.