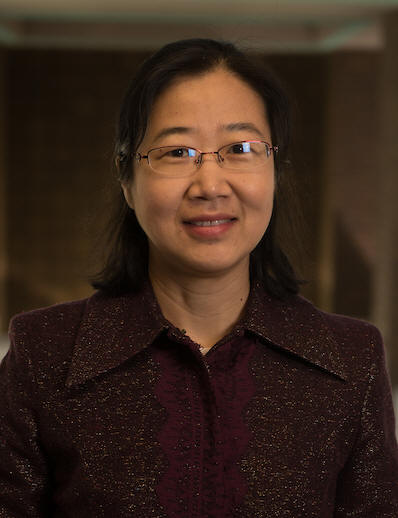 Chao Chen Ph.D.
Associate Professor of Computer Engineering
Department of Electrical and Computer Engineering
Office: ET 327D
Phone: (260) 481-6359
Email: chenc[AT]pfw.edu
---
Biography
Dr. Chao Chen is currently an Associate Professor of Computer Engineering in the Department of Electrical and Computer Engineering at Purdue University Fort Wayne, where she has been since 2005. She received her M.S. and Ph.D. degrees from Georgia Institute of Technology in 2003 and 2005, respectively. She also earned B.E. and M.E. degrees from Shanghai Jiao Tong University, China in 1998 and 2001, respectively. Prior to joining Purdue Fort Wayne, she was a graduate research assistant in the Broadband and Wireless Networking Laboratory at Georgia Institute of Technology.
Research Interests
Dr. Chen's primary research interests are in the field of wireless networking and network security. Specifically, she has worked on routing and information dissemination in different types of networked computer systems such as wireless opportunistic networks, wireless sensor networks, and satellite networks, spectrum monitoring in cognitive radio networks, and modeling and defending against internet epidemics. Much of her work has been on improving the understanding, design, and performance of networked computer systems, mainly through the application of estimation, optimization, modeling and performance evaluation. Dr. Chen is a senior member of the Institute of Electrical and Electronics Engineers (IEEE).
---